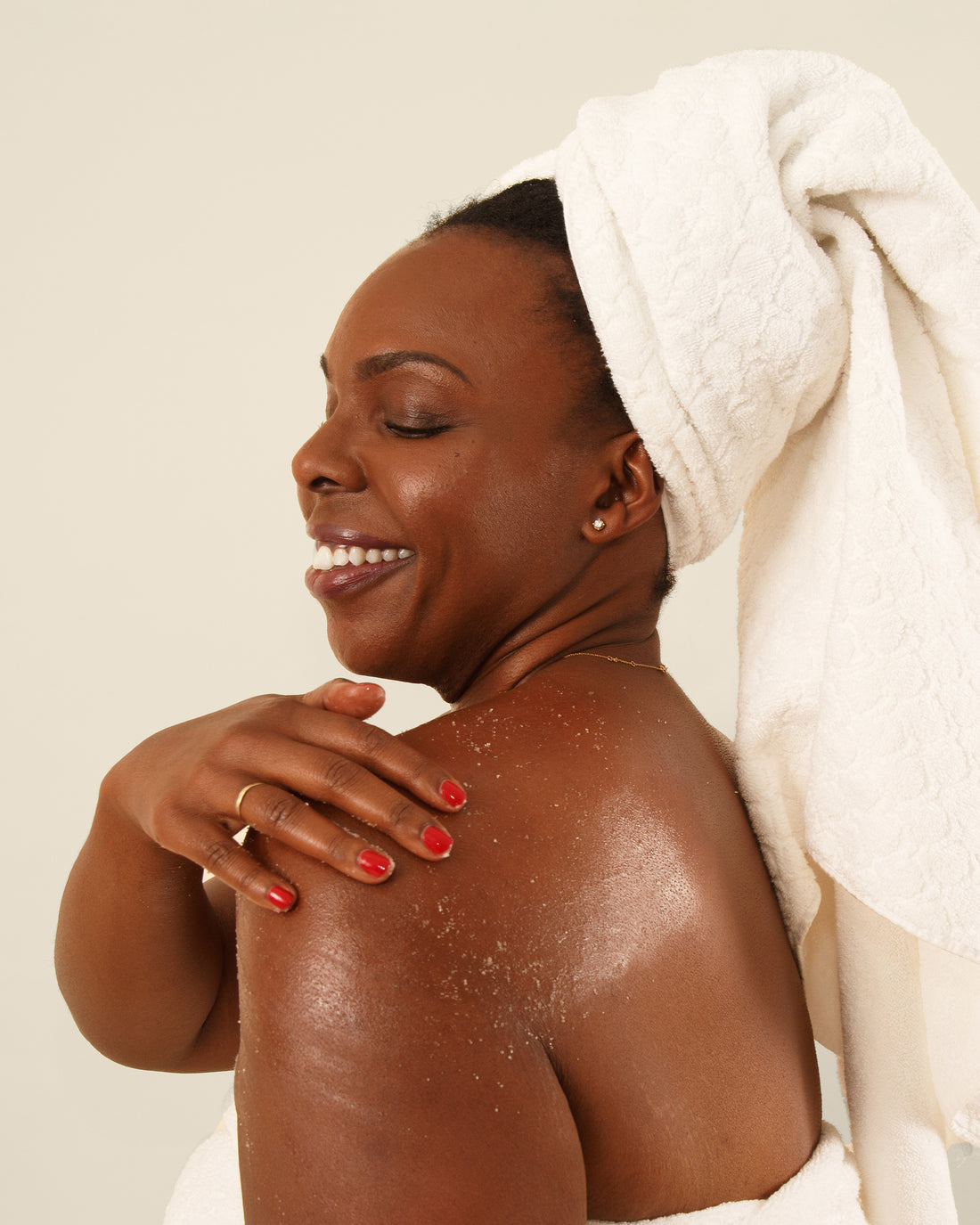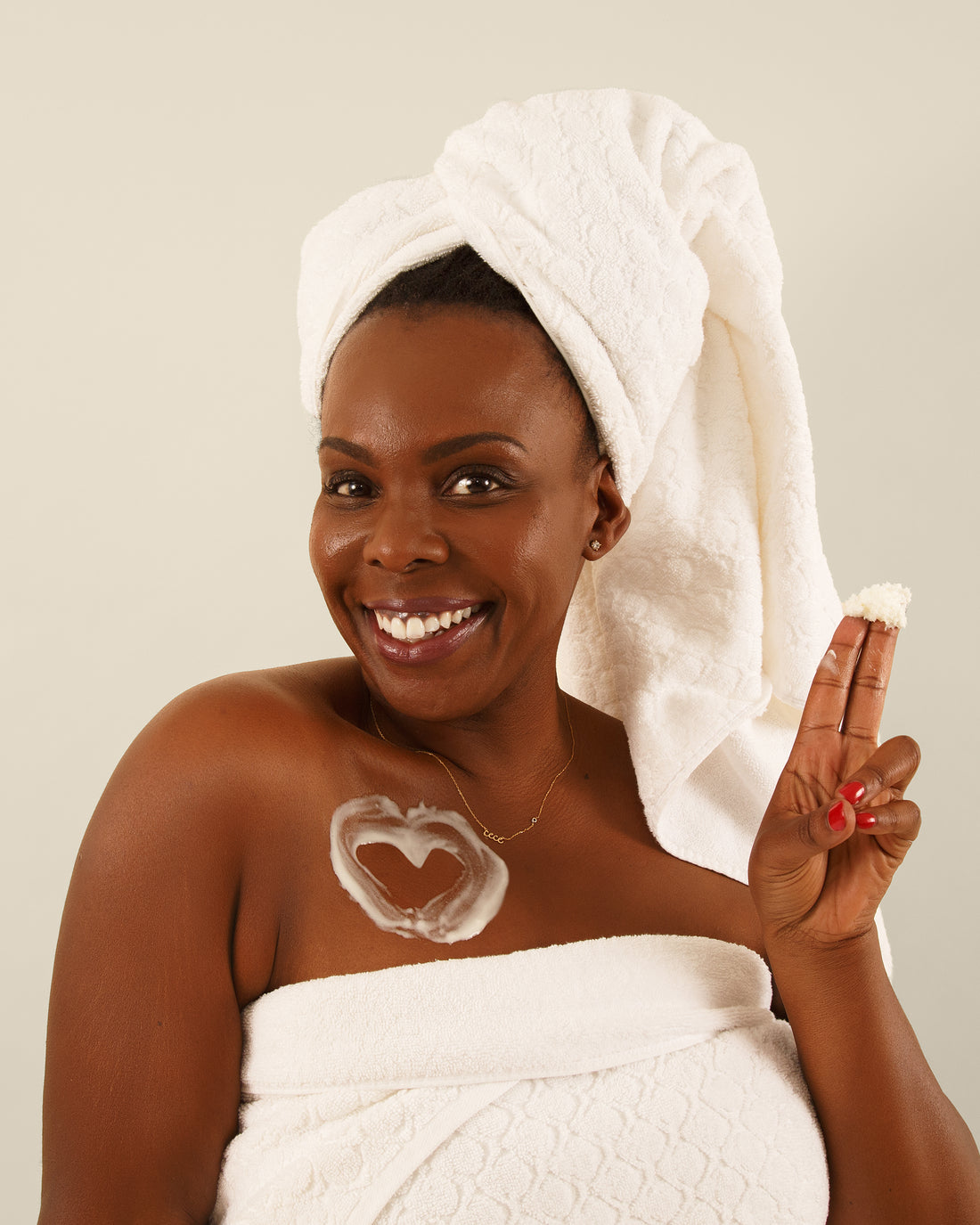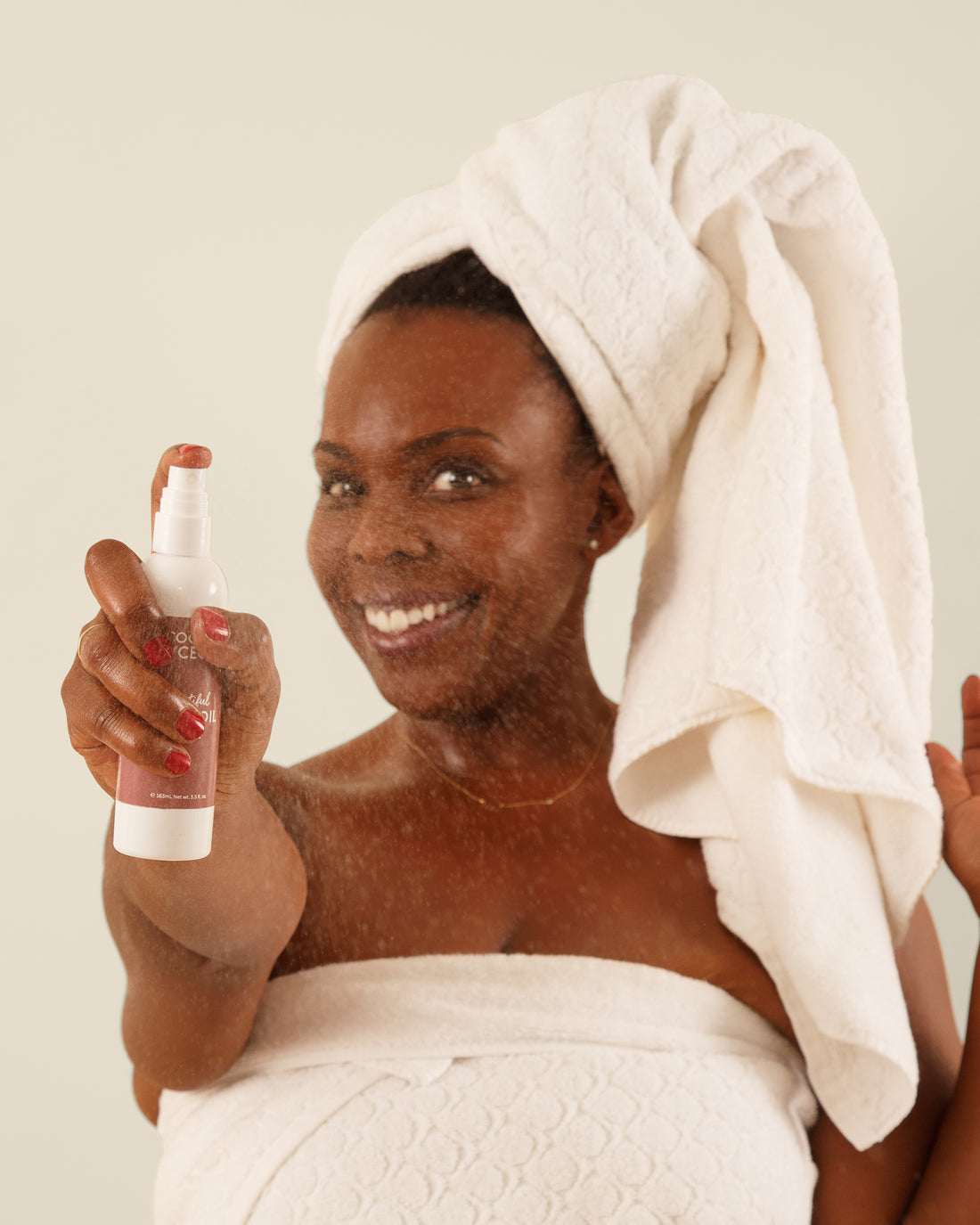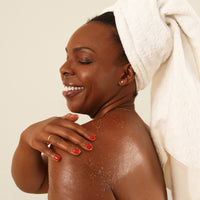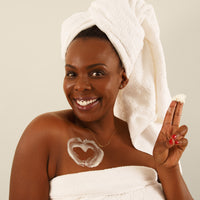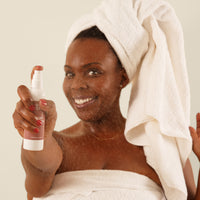 Elevate your skincare ritual with the Cocoa by CeCe Three-Piece Holiday Set. This trio offers a comprehensive skincare experience, starting with the deep exfoliation of the Self-Love Scrub, then the hydrating embrace of the Artisanal Doll Butter, and finishing with the radiant glow from the Beautiful Body Oil Mist. Each product complements the other, ensuring a spa-like serenity at home. Beautifully presented, it's the ideal gift for anyone looking to bask in the glow of luxurious self-care.
Step 1: Revive your skin with the Self-Love Scrub
Shower or bathe as usual. Massage in a circular motion over wet arms, legs, shoulders, and torso (this removes dead skin cells to reveal glowing skin). Rinse and pat your skin dry.
Step 2: Soften your skin with Doll Butter
Immediately massage your skin softening Doll Butter over your whole body. For best results, use Doll Butter every single day.
Step 3: Enhance your glow with the Beautiful Body Oil
Prior to each use, shake the bottle to ensure the oils and delicate cocoa-infused vanilla aroma are well-mixed. Hold the bottle 6-8 inches from your skin and spritz evenly, then gently massage the mist into your body in upward, circular motions for a velvety, radiant finish. Apply to clean, dry skin for a daily dose of hydration and luxury, whether after a shower, before an event, or simply to pamper yourself, leaving your skin glowing and beautifully nourished.
Self-Love Scrub Ingredients: Organic Sugar, Shea Butter, Olive Oil, Cetearyl Alcohol, Squalane, Coconut Oil, Cocoa Butter, Caprylyl Glycol, Phenoxyethanol, Hexylene Glycol, Hibiscus Powder, Rose Essential Oil, Natural Aroma
Doll Butter Ingredients: Aqua, Helianthus Annuus (Sunflower) Seed Oil, Cetearyl Alcohol, Glyceryl Stearate, Butyrospermum Parkii (Shea) Butter, Organic Theobroma Cacao (Cocoa) Seed Butter, Prunus Armeniaca (Apricot) Kernel Oil, Glycerin, Caprylic/Capric Triglyceride, Organic Aloe Barbadensis (Aloe Vera) Leaf Juice, Organic Argania Spinosa (Argan) Kernel Oil, Organic Cocos Nucifera (Coconut) Oil, Rosa Canina (Rosehips) Oil, Squalane Oil (Olive), Organic Calendula Officinalis Flower Extract, Organic Fragaria Vesca (Strawberry) Leaf Extract, Organic Sabdariffa (Hibiscus) Flower Extract, Organic Rosa Centifolia (Rose) Extract, Organic Planifolia (Vanilla) Fruit Extract, Organic Manihot Esculenta (Tapioca) Starch, Cetearyl Glucoside, Organic Rosmarinus Officinalis (Rosemary) Leaf Extract, Tocopherol, Cyamopsis Tetragonoloba (Guar) Gum, Xanthan Gum, Glyceryl Caprylate, Caprylhydroxamic Acid, Citric Acid.
Beautiful Body Oil Ingredients: Caprylic/Capric Triglyceride, Rosa Damascena (Rose) Flower Oil, Parfum (Natural Aroma), Argania Spinosa (Argan) Kernel Oil, Olea Europaea (Olive) Fruit Oil, Cocos Nucifera (Coconut) Oil