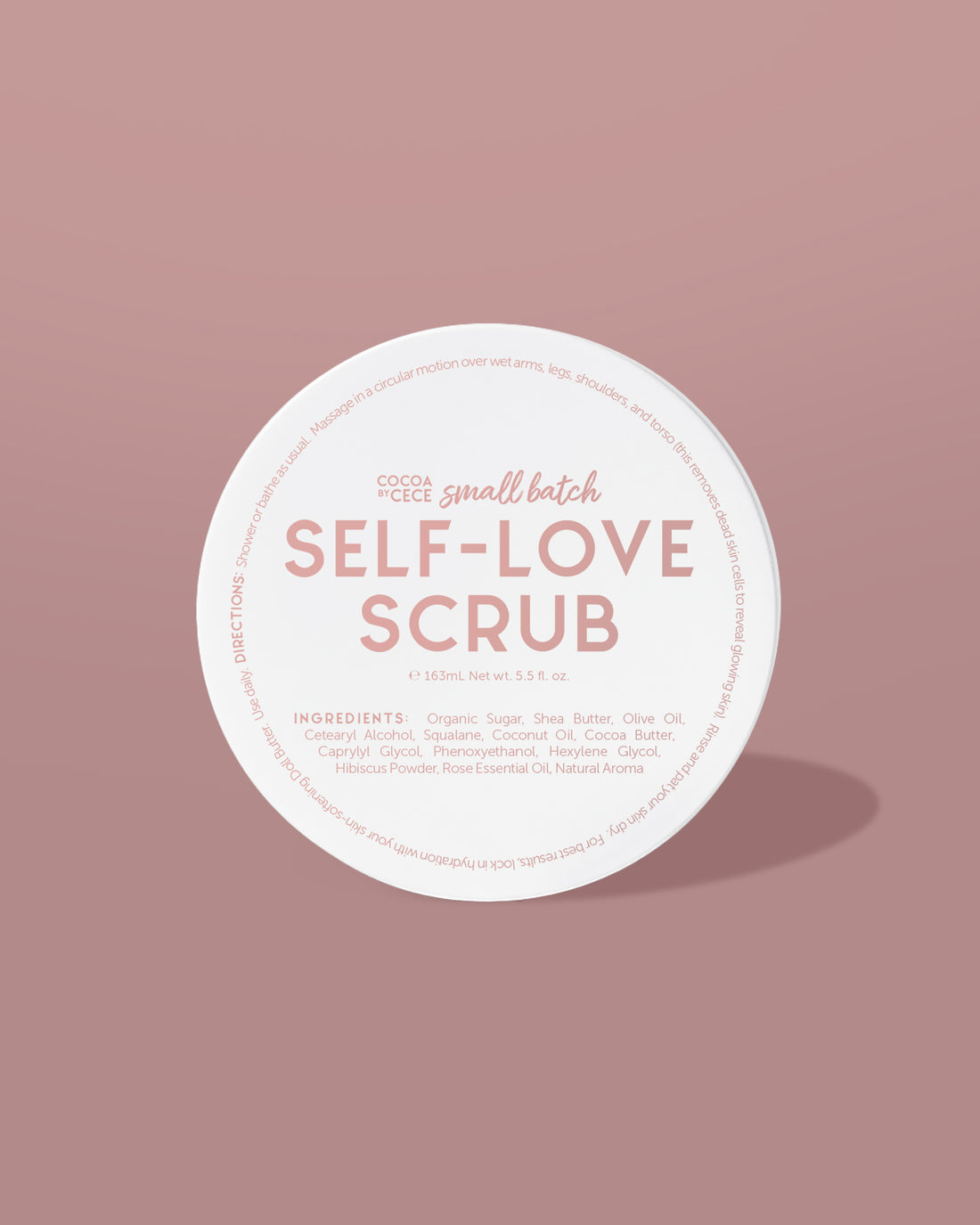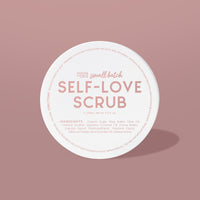 What is Self-Love Scrub?
You can think of our Self-Love Scrub as Doll Butter's little sister. Made of the same thoughtful clean ingredients as her big sister, the Cocoa by CeCe Self-Love Scrub is a  delicious sugar scrub loaded with tropical oils, butters, and extracts. Pair with the Doll Butter to enjoy sparkly skin, long-lasting hydration, a non-sticky glow and touchably soft skin.
Shower or bathe as usual. Massage in a circular motion over wet arms, legs, shoulders, and torso (this removes dead skin cells to reveal glowing skin). Rinse and pat your skin dry. For best results, lock in hydration with your skin-softening Doll Butter. Use daily.
Ingredients: Organic Sugar, Shea Butter, Olive Oil, Cetearyl Alcohol, Squalane, Coconut Oil, Cocoa Butter, Caprylyl Glycol, Phenoxyethanol, Hexylene Glycol, Hibiscus Powder, Rose Essential Oil, Natural Aroma